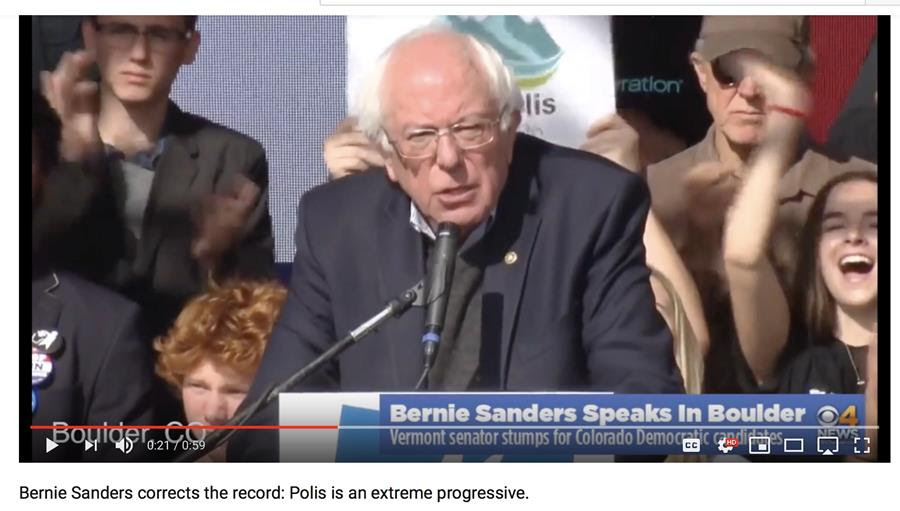 Polis is locked in a tight race for the Governorship, and in an attempt to appeal to the ever-growing block of unaffiliated voters has tried to remake himself from a far-left progressive into a moderate. Bringing Sanders to the state was an attempt to galvanize the hardcore left base, but was a move that demonstrates Polis' true nature to Colorado's largely moderate voters.
"Jared Polis' message about who he is changes depending on the audience," said Kelly Maher executive director of Compass Colorado. "Bernie Sanders, on the other hand, says the same thing to everyone who will listen – and it's that Jared Polis is a super lefty progressive. Jared Polis won't be honest with us about who he is, but luckily Bernie Sanders is out there doing it for him."
You're currently subscribed to the Compass Colorado Press List. To get all our emails, including weekly updates and calls to action, sign up here.
###